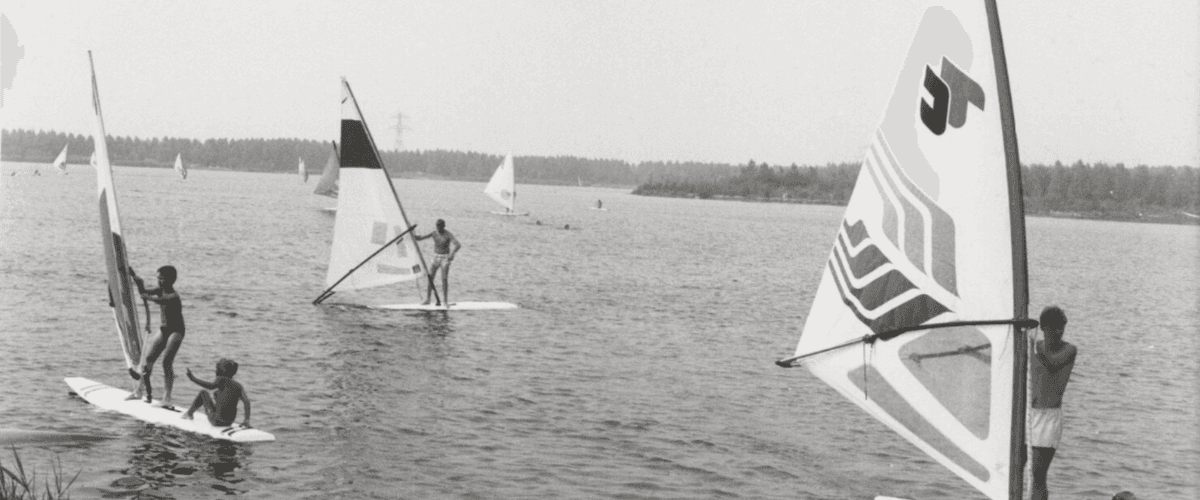 About us
Since 1989 Papa's Beach House is all about good times and great food. In the winter of 2012/2013 Papa's Beach House was rebuild to the way we are today. Everything to get slightly closer to Papa's feeling for nature, travels and adventure. To create a place where quality food, nice products, a casual atmosphere and high-quality facilities are at the centre.
Inspired by Hemingway
Papa's Beach House is inspired by the American writer Ernest Hemingway's love for adventure, coziness and tall tales. It's not only the inspiration for the design of our restaurant, but also for our menu and monthly specials.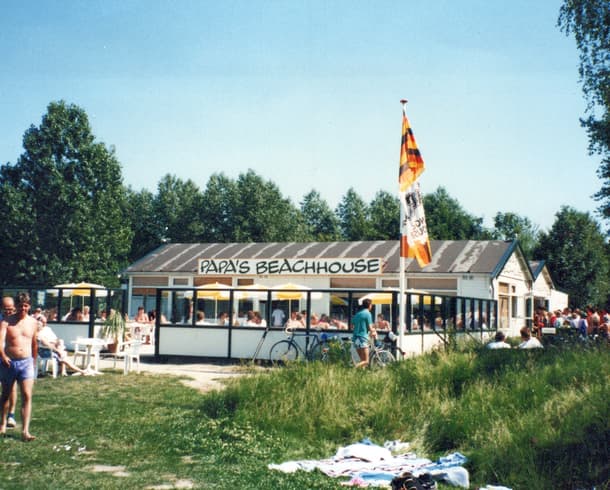 "We've been coming here for a long time. There used to be surf- and sailclasses in the forest. This is where I learned to sail. During summer break I've spent hours playing around the lake, looking for frogs and fish while my dad was working in the office." - Alex Claus (MD, Clay Hospitality)
TIME TO GROW
For years and years, we carried a dream, and in 2013, it finally came true: we completely rebuilt Papa's Beach House. The building is constructed entirely of sustainable wood, except for the foundation and floor. We made extensive use of recyclable and recycled materials.

The vibe is classy adventurous. It had to be a place where people can feel special and relaxed at the same time. A place where you want to be to celebrate beautiful moments, hold a business meeting, and enjoy a delicious meal in the midst of beautiful nature.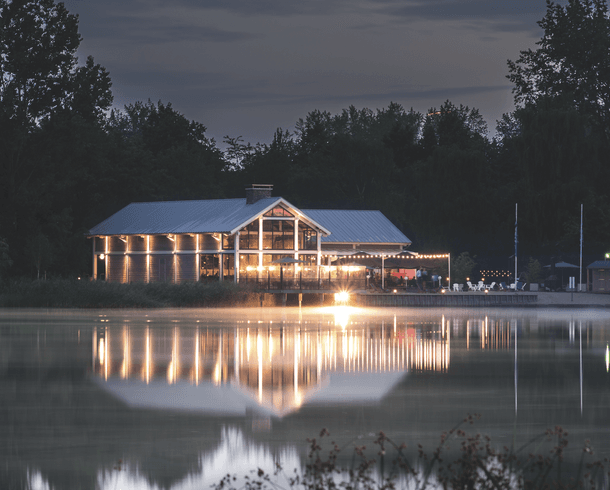 "OUR HOUSE IS YOUR HOUSE"
GOOD TIMES, GREAT FOOD
In the past years, we have continued to further develop our mission: "Bringing people together with good times & great food."

We have celebrated many beautiful events, welcomed numerous friends, and together with Jopen, we have developed our own beer: Papa's IPA. And the adventure continues...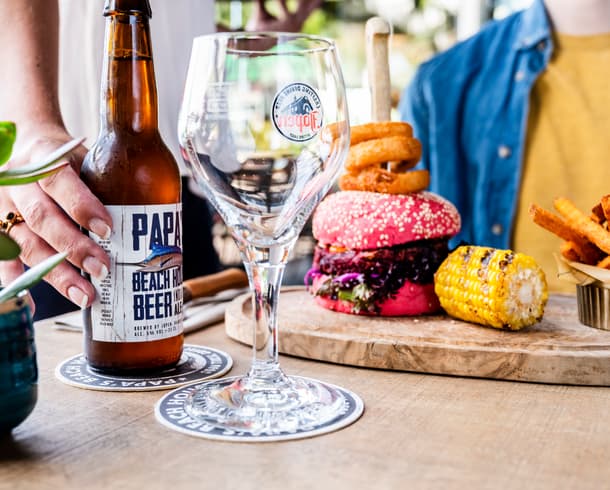 OUR PEOPLE
We have a great team of friendly, passionate, and slightly rebellious adventurers who contribute to making Papa's more than just its interior and food. Together, we are always seeking ways to grow and further enhance the guest experience.

Want to join our team?
Check our careers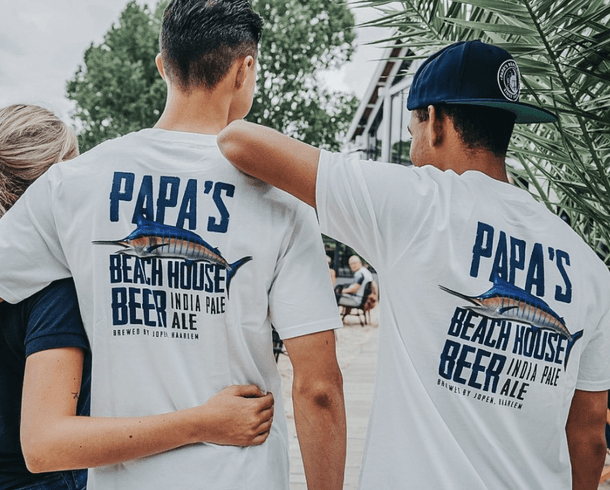 SUP SUP
In 2020, we entered into a partnership with SUP SUP CLUB for the rental of paddleboards. Next to our restaurant, an innovative SUP SUP CLUB GO station has been installed, giving you access to the paddleboards through an app. In this way, we hope to revive the "sailing school vibe" in a modern way.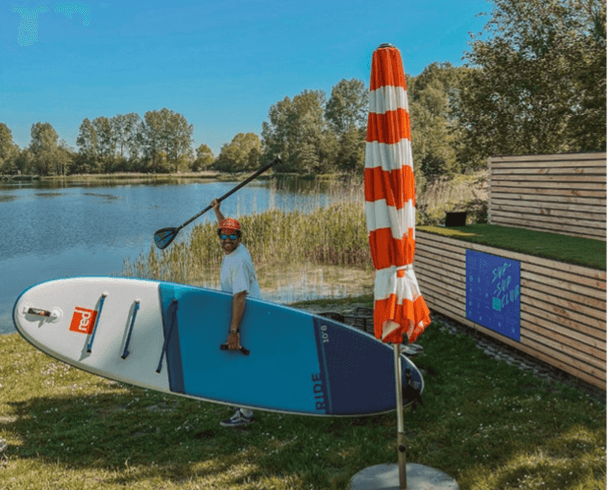 "CHEERS TO NEW ADVENTURES!"