Hemingway Look-Alike Contest
2023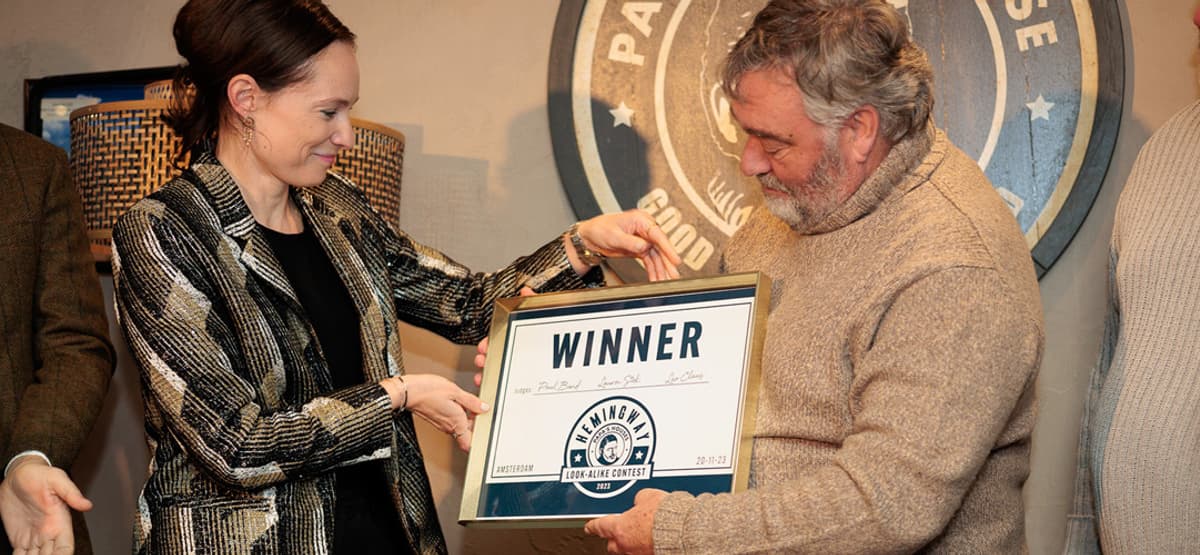 Papa's Houses organized a new Hemingway Look-Alike contest after ten years. "Papa" refers to writer Ernest Hemingway. The previous edition took place to celebrate the opening of the new Papa's Beach House (Hoofddorp). This edition is was organized in honor of the opening of the brand-new Papa's Loft House restaurant in Amsterdam. Our jury got to meet our finalists and finally decided on the winner, John, congratulations once more!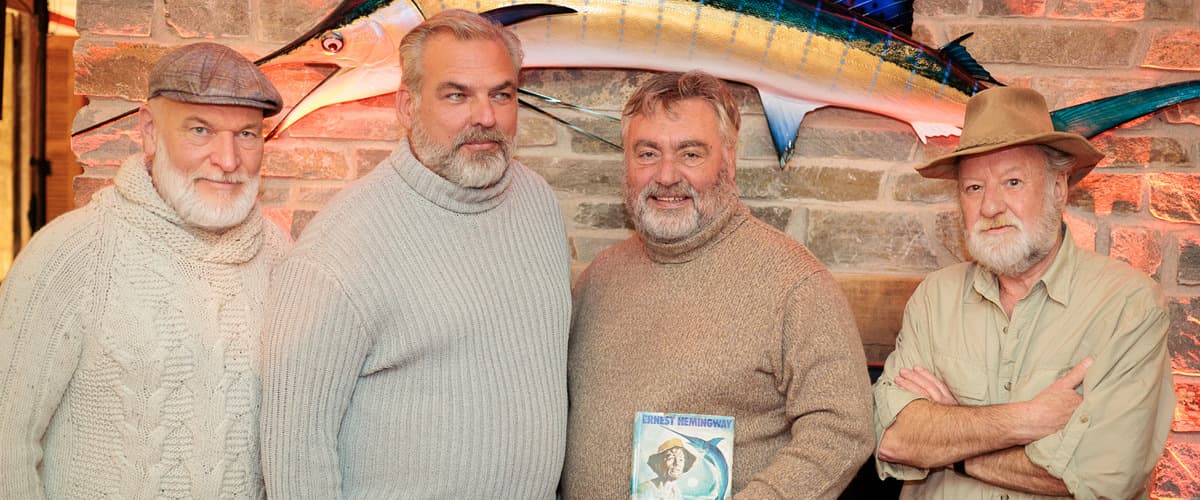 Our finalists
Out of signups from all across the country, our jury selected the top Hemingway Look-Alikes. We want to thanks everyone who participated. The finalists were invited to the grand opening of Papa's Loft House in Amsterdam. On this evening, the finalists were part of the program of the election event and dressed in a Hemingway outfit of their choice, such as safari clothing or the iconic turtleneck.


Our jury
With pride, we introduce our jurors for the Hemingway contest, each selected for their unique connection to Hemingway. Paul Bond, a musician, based his latest album 'In Our Time' on Hemingway's work of the same name. He also conducted research on Hemingway's works for his master's thesis in English literature. Our second jury member, Laura Stek, a radio and documentary maker, had the privilege of attending the Hemingway contest in the United States and produced a TV report about this event. And lastly, Leo Claus, entrepreneur and founder of Papa's Houses.